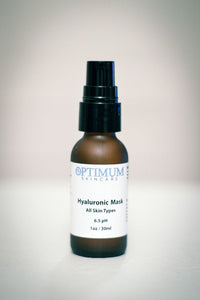 Hyaluronic

 a

cid is a type of molecule naturally found in your skin.   It pulls water from the air to help hydrate the skin.
Ultimate Hydration that locks in moisture and creates a barrier in a mask form.
Use three to four times a week.  
Can be left on all night.
---